Caviar Lipoprotein Facial Cream
$45.00
Net Content:1.6 fl.oz (50ml).

Our Lipoprotein Facial Cream of Caviar with Hyaluronic Acid, Retinol, Vitamins and Aloe Vera includes, in its composition, refined extract of Caviar, one of the treasures of incalculable cosmetic value that the sea holds.

The extract of Caviar is a complete cocktail of pure and concentrated marine substances that help skin appear firmer and more youthful. It possesses a high content of essential amino acids, peptide structures, proteins, essential fatty acids, iodine, and trace elements to help skin appear younger. Thanks to its beneficial properties, the skin is deeply hydrated and appears firmer and smoother, enhancing the skin's natural beauty and luminosity.

The properties of this powerful cream have been enhanced with Retinol, Shea Butter, and Rosehip. This dynamic combination of ingredients has been demonstrated to help reduce the appearance of wrinkles, and to provide visible and progressive improvements upon its continued use.

Daily use, at morning and night, of Caviar Essence Cream is recommended for women and men alike and it will help you strengthen or regain your youthful appearance.

This cream is UNISEX and may be used in all skin types because of its OIL FREE formulation. It has a very pleasant aroma.

What used to be beyond reach for many is now accessible to all because of the reasonable prices Pell Bella offers. The gift of Luxury. Net Content: 50ml/1.6 fl oz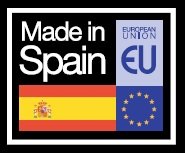 Contains Protein-rich Caviar Extract * Anti-Wrinkle * Rejuvenates the Skin
Moisturizer * Regenerator * Antioxidant * Fills Wrinkles * Restores Elasticity
Performance enhanced with Hyaluronic Acid, Retinol, Vitamins, Shea Butter, and Rosehip
Reduces fine lines, and restores skin's luminosity, tone and firmness
Made in Spain * Unisex * Oil Free * All Skin Types * Pleasant Aroma